DETEC, eCom : a very busy spring for breew!A very busy spring for our agency as we've been appointed by organisations such as DETEC and are organising the next eCom trade show.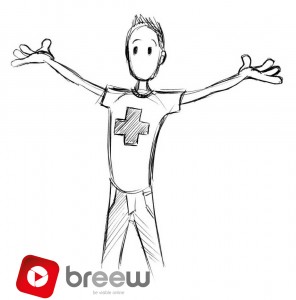 DETEC and breew
Collaboration with DETEC (State Department for the environment, transport, energy and communication) started in 2013 with the launch of an original campaign of videos aimed at raising the young generation's awareness of the challenges surrounding energy provisions.
Encouraged by their initial success, DETEC is doing it again in 2014 and is appointing our agency for a series of videos on the theme of road and railway transport. More on this in due course!
Le salon eCom

The big annual meeting for French-speaking Swiss on webmarketing, e-commerce and the Internet opens its doors on 29 April, and we've already mentioned it to your in our news of 18 February.
breew, as a digital partner of the trade show, is delighted to welcome entrepreneurs and business owners to their stand stand nr. E57. They will have the opportunity to present their company on Web TV in a filmed interview. And for those who don't yet know our official presenter, Miki, this will be the opportunity to see her for « real » and to pose next to her for a great photo souvenir.
Rendez visite à Miki:
La page Facebook de Miki breew
Le blog de Miki breew
SOYEZ VISIBLES SUR LE WEB, SOYEZ BREEW