#emanating from that laboratory is TV5 Monde decidedly geek since it is actually a « podcast » on the new information technologies. Performed live and 'duplex', it brings virtually web specialists from Belgium, France, Switzerland, Canada. Thierry Weber belongs.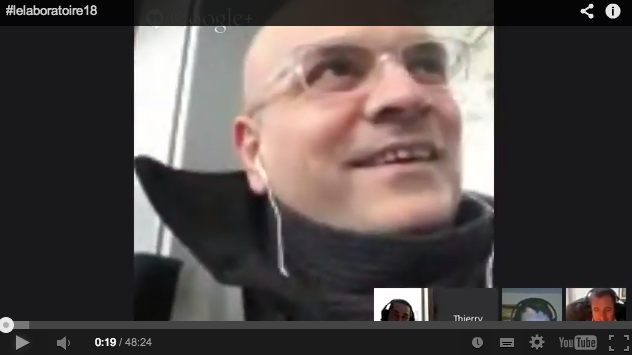 Denis Verloes is a journalist for TV5 Monde Paris. Passionate about new technologies, he convinced the chain to create a Web program that meets virtually around a table bloggers, geek specialists and journalists. Twice a month, these new technologies are junkies around news, trends or quirks of information technology
Thierry Weber, CEO of breew, thus appears every fortnight as the Swiss specialist blogger and geek.
The show is broadcast live on YouTube via Google Hangout. The tone is casual and we learn a lot of interesting things !
Click here to watch the program directly on the website TV5 Monde here for you YouTube Version.
visit Miki :
page Facebook Miki breew
The blog
BE VISIBLE ON THE WEB, BE BREEW